EMUS
At EMUS, we understand the importance of maintaining high standards of quality control in your business operations. That's why our team is dedicated to providing innovative solutions. With EMUS, you can rest assured that your quality control needs are in expert hands. Upgrade your quality control operations with EMUS today and experience the difference for yourself.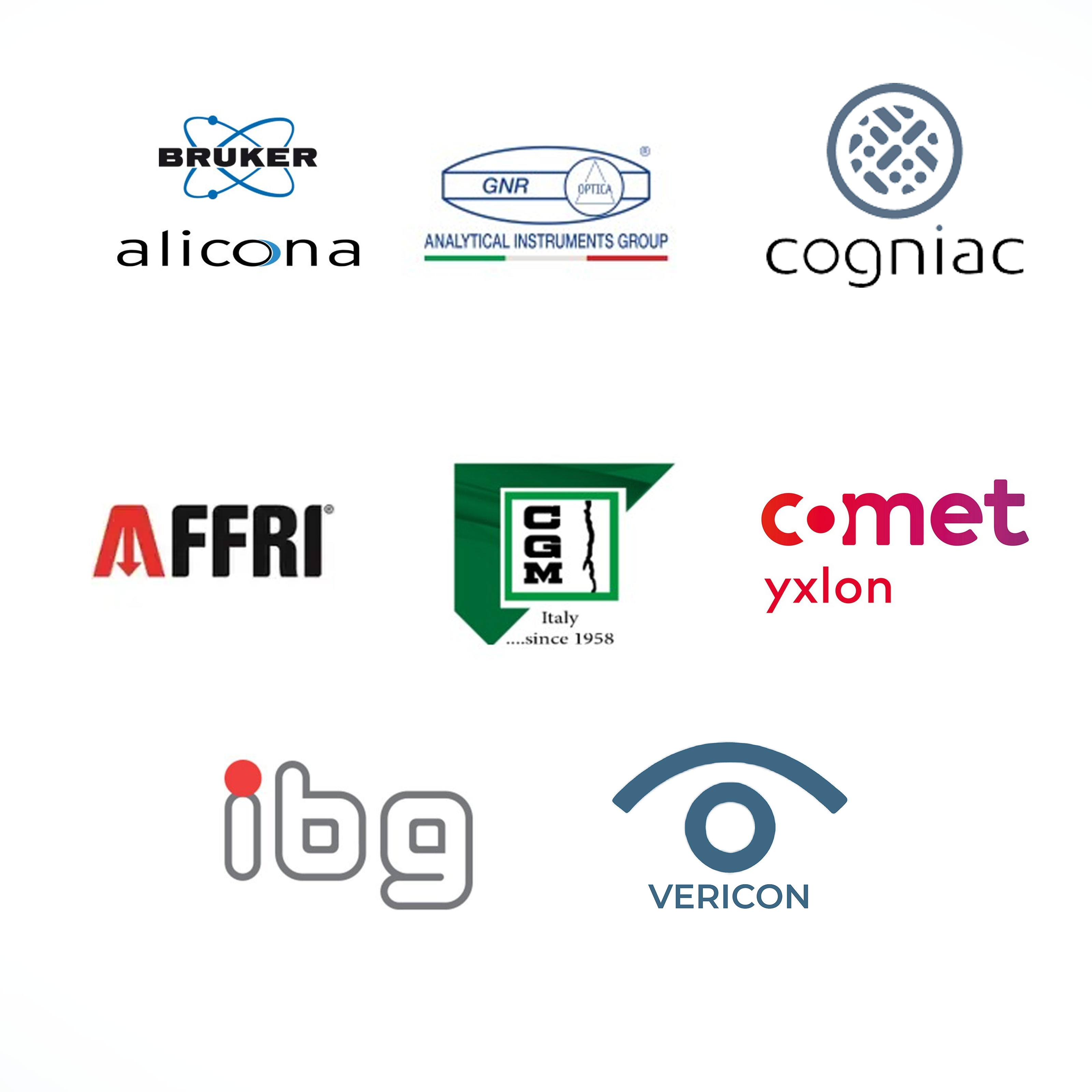 Strategic Partnership
EMUS provides high-quality measuring systems and services thanks to our close partnerships with industry leading manufacturers. Our team is dedicated to ensuring accuracy and reliability in every system we supply, including installation, maintenance, and calibration. Upgrade your business with our expert solutions and experience the difference with EMUS.
We supply high-end solutions
At EMUS, we are proud to offer our clients a wide range of tailor-made measurement solutions, thanks to our many years of experience and expertise. Whether you are looking for a standard product or a custom solution, our team of experts is here to help you find the right solution for your specific application.
Our comprehensive range of services completes our offer, providing you with a global solution that will support you throughout the life of your investment. From installation to maintenance, our services are designed to meet your specific needs and make a difference in your business operations. Trust EMUS for all your measurement solution needs.
Seriously, we do
Affri

Bruker Alicona

Comet Yxlon

Cogniac

CGM NDT

GNR Italy

IBG

Vericon
Chemical Analysis

Metrology

Non – Destructive Testing

X-Ray technologies

Computer Vision
Automotive

Electronics

Aerospace

Medical

Metallurgy

Pharmacy
Installation

Support

Training

Service

Measurement
EMUS is at the forefront of introducing new technology by providing reliable measurement solutions for material and component properties.
Trust EMUS for the measurement solutions that keep pace with the ever-evolving technology landscape.
With support from our partners, EMUS can be your reliable supplier for new technologies in your production!
Our Partners
EMUS has strong partnerships with leading manufacturers in the industry, allowing us to offer our clients the best in high-quality measuring systems and services.